Today, I slipped away from APU 2013 for a moment to catch a tour of the Tesla Motors factory in Fremont, CA. I've had an infatuation with Tesla recently, and I was excited to see the factory in person.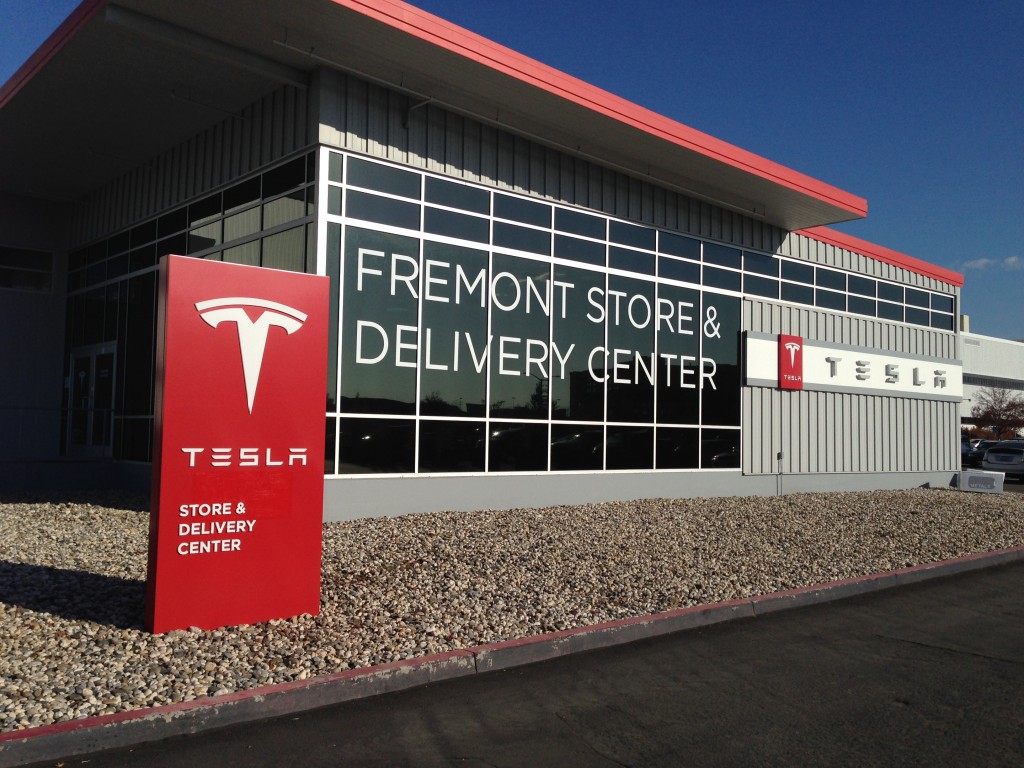 Here are some highlights from the tour:
The factory is 1 mile long and 1.4 miles diagonally.
It used to be a GM factory, then transitioned to Toyota. Tesla bought the factory for $42 million in 2007 (which is a steal of a price).
Tesla is only using 20% of the factory space and has plenty of capacity to grow for a long time in this single location.
Tesla is producing 20k cars per year. When Toyota was in the building, they were producing 500k cars per year in the same location.
There are 4 primary metal stamping lines in the building. Only one of those lines is big enough to produce the main aluminum panels.
There are 3k employees in the factory.
The plant runs on Kuka robots from Germany. The robots are largely programmed by manually guiding them to the right locations once, and the robot remembers how to move and simply repeats those same motions on subsequent runs.
The cars are placed on autonomous self-driving dollies that follow magnetic tape on the floor and move the pieces around the building. If they need to reconfigure the assembly line, they simply change the course of the magnetic tape on the ground.
The electric motors are the size of a watermelon. The electric motors also serve as the battery re-generator by flipping their polarity.
The electric motor and battery in the S85 are the same as the ones in the P85. The software in the P85 enables more power to hit the electric motor for faster acceleration. The P85 has hardened gears and a slightly thicker axle to handle the additional torque. Hypothetically, you could hack a Tesla to get as much torque as you want. You just run the risk of snapping an axle.
The guy next to me on the tour works as an audio engineer for Neil Young. Elon Musk had asked him to come and work on the audio specs for the upcoming Model X SUV. He showed me Elon's desk – in the middle of the floor with all the other production engineers.
There were several non-standard colored Model S in the parking lot. This green one is owned by a guy that works in the paint department of the factory: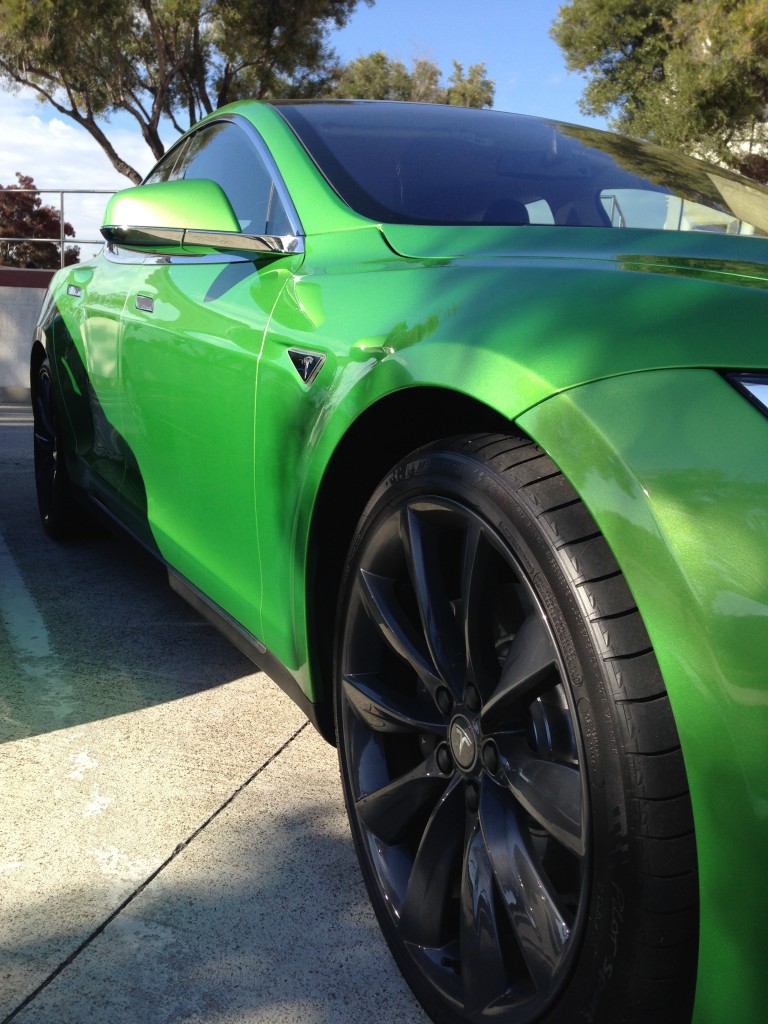 Tesla Motors is an awesome young company bringing to life a dying and unimaginative US auto market. This article explains well why there are so many Tesla fanboys.
Overall, I was very impressed with the combination of rigorous engineering as well as the chaotic and evolving genius of the startup-like atmosphere.
What are your thoughts on Tesla?
Related articles