Today we released ArrayFire as open source (Github page and blog post announcement). We made the #3 spot on Hacker News. It has been a super exciting day for everyone on our team!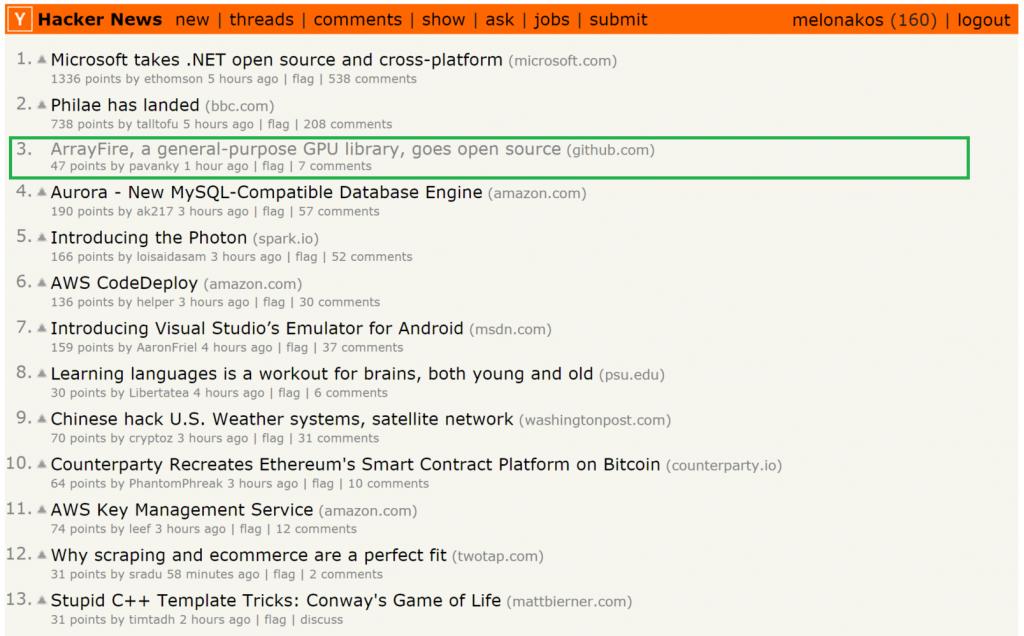 I have written several times before about the deliberations we went through to come to this decision. Check out those posts.
Background on Other Open Source Models
Thoughts on Monetization
Our Decision
Rarely are there days as exciting as this one is for us today! We are looking forward to more great things as we work even more closely with the software developers in our market.